" />
13 Horror Films Inspired From Real Life Events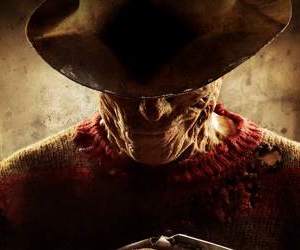 Every movie in one way or the other comes from a real life story. If not completely, then at least, its inception was born out of a real life incident. But what about horror films? It's not about the 'scary' factor in these movies. It's to experience the same thrill and anxiety that the real people went through when they faced these situations. That's what makes these movies the real horror ones.
Read below aboy 13 horror movies that are based on real life evetns. 



1.  The Conjuring (2013)

Filmed after two paranormal investigators, Ed Warren and his wife Lorraine, this movie picks up the scariest case solved by the couple. Most people took to social media saying they could not sleep for days post experiencing this one in the theaters.  Check out our full investigation of the real life facts show in this movie.





2.  The Exorcism of Emily Rose (2005)

The story follows the 1976 German case of Anneliese Michel, who was killed after a prolonged exorcism held by two Catholic priests. She was under psychiatric treatment for several years and also suffered from schizophrenia and dissociative identity disorder.  She died from dehydration and starvation.

Anneliese's parents and the priests were taken to court and eventually were convicted of manslaughter.





3.  Jaws (1975)

It is believed that the story of the movie was drawn from the actual shark attacks which beleaguered the New Jersey shoreline in 1916.  The first attack took place on July 1, 1916 when a swimmer in her 20's was attacked.   The danger was downplayed to the public while men haunted for the sharks along the beaches.  The men never found the attacking sharks.  Interestingly enough the character Brody in the film refers to the 1916 shark attacks.



4.  The Girl Next Door (2007)

The murder of Sylvia Marie Likens, a girl of the age of 16, is the real-life influence for this movie. The girl was reported to have been tortured to death by Gertrude Baniszewski and her children in 1965.

A couple of scenes in the film were not accurate according to John McCormick owner of the Sylvia Likens Memorial website.   The first being "Sylvia was never raped by any of the boys; however, she was forced to use a Coke bottle on herself in front them," and also  "Likens was branded on her chest but she was never burned with a torch on her privates".





5.  Audrey Rose (1977)

The story unfolds from the author's own son, who underwent an 'incarnation leak' and seemed to have traits from his earlier lives. The author of the book started believing in reincarnation.

According to the book, "The Case for Reincarnation" by Joe Fisher, the screenplay for "Audrey Rose" was inspired by an actual incident in author De Felitta's life. Hearing expert ragtime piano coming from his family's music room, he was astonished to discover it was being produced by his six-year-old son, who had never had a music lesson. "My fingers are doing it by themselves, Daddy!", the boy said. "Isn't it wonderful?" The experience set him to contemplating the possibility of reincarnation.





6.  The Hills Have Eyes (1977)

The film was based on Alexander "Sawney" Bean, who was a Scottsman from the 15th or 16th century leadered a 40-member clan which was believed to nourish on human flesh and practiced cannibalism.

According to The Newgate Calendar, Alexander Bean was born in East Lothian during the 16th century.[1] His father was a ditch digger and hedge trimmer, and Bean tried to take up the family trades but quickly realized that he had little taste for honest labor.

He left home with a vicious woman who apparently shared his inclinations. The couple ended up at a coastal cave in Bannane Head, near Galloway (now South Ayrshire) where they lived undiscovered for some twenty-five years. (The cave was 200 yards deep and during high tide the entrance was blocked by water, and is said to be today's Bennane Cave, located between Girvan and Ballantrae in Ayrshire).

Their many children and grandchildren were products of incest and lawlessness. The brood came to include eight sons, six daughters, eighteen grandsons and fourteen granddaughters. Lacking the gumption for honest labor, the clan thrived by laying careful ambushes at night to rob and murder individuals or small groups. The bodies were brought back to the cave where they were dismembered and cannibalized. Leftovers were pickled, and discarded body parts would sometimes wash up on nearby beaches.




7.  Gothic (1986)

The movie is inspired from the well-known event when Lord Byron and his fellow poet Percy Shelley, along with his wife Mary Shelley gather in a rainy evening and share ghost stories.

In the summer of 1816, Percy Shelley and Mary Godwin visited Lord Byron at Villa Diodati. Since it was raining they stayed inside reading German ghost stories. This is when Byron suggested the famous challenge to write a horror story, which ultimately led to Mary Shelley's writing Frankenstein and John Polidori's writing The Vampyre.





8.  The Haunting In Connecticut (2009)

This famous movie chronicles the bone-chilling experiences of a family that moves to a new home, which was a former mortuary, and is threatened by supernatural presence.  Carment Reed now wishes she would have listened to her son when he said  "Mom, this house is evil. We need to leave here right away!" Rumors has it not all the actual events were included because the movie would have received a R rating instead of the desired PG-13.  You read more about the man with long black hair, spirit in the stairway and what really happened in the exorcism in INSIDE STORY: The Real-Life Haunting in Connecticut.





9.  The Amityville Horror (1979)

The film captures the Lutz family and the strange occurring that they come across after having moved into a New York home, which had formerly witnessed the murder of its previous owners.

There has been a lot of controversy and lawsuits over the truth behind the story so who knows if any of the story is real.  The film is based the nonfiction book The Amityville Horror: A True Story describing what George and Kathy Lutz experienced during their four weeks in the house, including being plagued by swarms of flies, cold spots, odors of perfume, demonic imagery, doors slamming, inverted crucifixes and green gelatin-like slime oozed from walls in the hall,.





10.  Child's Play(1988)

The film was inspired from the real incident of the use of voodoo to curse a doll and the story unfolds the wreck and havoc caused by this unnatural doll.  The story gets inspiration from Robert Eugene Otto.

According to the website Complex: "West was a painter and author living in Key West, Florida. In 1906, when Otto was 6-years-old, he received a present, "Robert the Doll," from a Bahamian servant who'd had issues with his family. Otto's family claimed that young Otto would have conversations with Robert, whenever the doll wasn't running around their house and laughing. Whether or not Robert called Otto's mother a "filthy slut" is unknown".





11.  Natural Born Killers (1994)

The movie chronicles the horrifying and gory adventures of Charles Starkweather and Caril Ann Fugate when they went on a killing spree as children and continued their adventure until they were finally arrested.

Charles Raymond Starkweather  "murdered eleven people in the states of Nebraska and Wyoming in a two-month murder spree committed between December 1957 and January 1958.

All but one of Starkweather's victims were killed between January 21 and January 29, 1958 (the date of his arrest). In all the murders committed in 1958, Starkweather was accompanied by his 14-year-old girlfriend, Caril Ann Fugate.

Starkweather was executed seventeen months later; Fugate served seventeen years in prison before her release from incarceration in 1976."





12.  The Texas Chainsaw Massacre (1974)

This is another of those gross cannibal stories inspired from the real event where a family falls prey to a family of cannibals in rural Texas.  The film is grounded on some facts of a case in the 1950s of Edward Gein from Wisconsin.  Crazy Ed, like Hooper's Leatherface character, wore the skinned-out scalps and faces of his victims and decorated his farmhouse with human remains. 

What remains unknown is if Crazy Ed was actually a cannibal.  Arresting officers did find a victim's heart in a pan atop Gein's stove.  When asked if he planned to eat it, Gein allegedly replied, 'Do you think I'm crazy?'"  Yes we think you are crazy Ed!





13.  A Nightmare Of Elm Street (1984)

It is one of the most remarkable horror stories where the people are killed in their nightmares by the now famous boogieman Freddy Krueger.  According to Wes Craven "It was a series of articles in the LA Times ... about men from Southeast Asia, who were from immigrant families and who had died in the middle of nightmares ... One was the son of a physician. He was about 21 ... Everybody in his family said almost exactly these lines: 'You must sleep.' He said, 'No, you don't understand; I've had nightmares before -- this is different.' He was given sleeping pills and told to take them ... Everybody went to bed, thinking it was all over. In the middle of the night, they heard screams and crashing. They ran into the room, and by the time they got to him he was dead. They had an autopsy performed, and there was no heart attack; he just had died for unexplained reasons,"
<p>
Written By:&nbsp; James Wilson was an illustrator before he switched to digital painting. While his stint with illustrating, he drew many minimal posters for <a href="http://erosnow.com" rel="nofollow" target="_blank">Erosnow.com</a> as a creative project for their promotions.</p>



Also on the Web

---
Note: Comments May Take up to 60 Minutes to Display