" />
The Best Horror Movies of 2013... and the Biggest Disappointments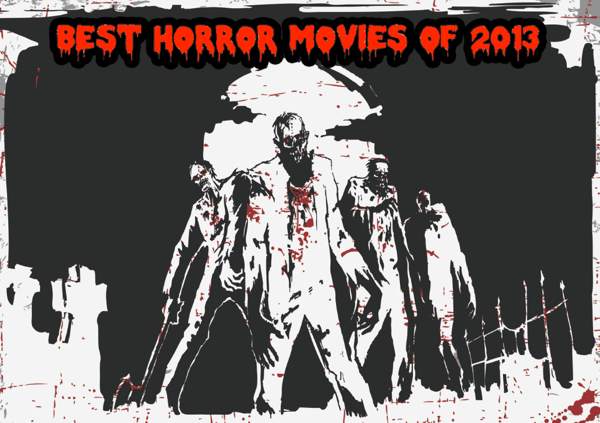 2013 was an above average year for horror movies overall, with volume of movies released in the year earning a grade of B-, and the quality of those movies edging just above average with a C+/B-
See the article "The Year in Horror Movies, 2013" for the basis for this assessment, and a listing of all of the BHM reviewed horror movies of 2013.
As with every year, there are stand-out, and there are those horrors that stink to high heaven. There are also those that are for some reason disappointing – maybe the film didn't live up to the hype, perhaps we were really hoping the film would be good only to watch it crash and burn. We do note the best horror movies of 2013, but not the worst but rather, the biggest disappointments of the year. Frankly, a year without a Saw or a Paranormal Activity sequel is a good year in horror indeed.
So for the first part of The Best Horror Movies of 2013... and the Biggest Disappointments, BHM presents:
The Best Horror Movies of 2013
#1 – Evil Dead (review)
So many things could have gone terribly wrong with a reimaging of a film that has so many loyal and passionate fans for so many years. Sam Raimi's The Evil Dead, along with The Evil Dead II and Army of Darkness have become defacto standards of horror over the decades, and to speak ill of these films is likely to get every convention hound in three states knocking at your door and challenging you to a duel. The remake came out as well as is possible, under the circumstances, wisely choosing not to try and replace the Bruce Campbell Ash and instead taking the same story in some different directions. Great film that stands on it's own, and one that also doesn't shy away from a comparison.
#2 – The Battery (review)
Zombie films have "been done", over and over. Not that we would ever complain about that here at Best Horror Movies, being certified zombie movie lovers, but where is there to really go with this concept at this point? The Battery succeeds on a number of fronts, made more amazing by the fact that this little feature was created for a mere $6,000. The Battery makes excellent use of the scenery, music, and excellent performances that bring the two main characters directly into the experience of the audience, relying on the connection to these characters and the very real portrayal of their life and death struggle.
#3 American Mary (review)
The Soska sisters, Jen and Sylvia, came to prominence with a quirky Indie film called Dead Hooker in a Trunk. American Mary represents a coming of age for the sisters as film writers and directors, taking an artistic approach to some of the most uncomfortable gore and body modifications ever filmed. The clincher, though, is the character Mary Mason (Katherine Isabelle) who finds herself on the wrong side of the law in the surgical underworld, calling strippers and sexual freaks her friends and associates. The sense of Mary's life snowballing out of control is steadily administered by the Soskas so that the audience, just like Mary herself, wonders how simple revenge ever went this far.
#4 The Seasoning House (review)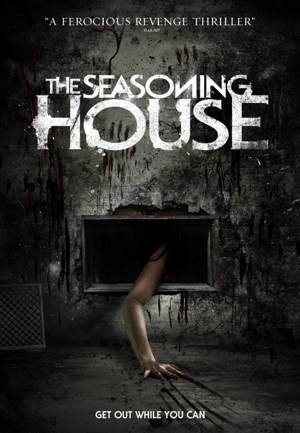 Revenge makes another appearance in the Best Horror Movies Best Horror Movies of 2013… and the Biggest Disappointments with The Seasoning House, set in a war torn region of Eastern Europe. The brilliance of this film is found in the retribution being delivered almost by accident, as an affect of a girls will to survive after being taken prisoner by militia soldiers and forced to work chores around a brothel staffed with unwilling and drugged kidnapped girls. The Seasoning House is a great horror film, but more so, is great cinema.
#5 The Conjuring (review)
While the basis of The Conjuring being a True Story is debatable (See the BHM article "Is The Conjuring Really Based on a True Story?"), the dramatization of what is reported as true is very creepy and exceptional. Audiences are led to believe they are in for a slow burn ghost story, and for a while they are – until all hell breaks loose and full-on exorcism becomes the order of the day. This film gained a lot of notoriety and had a ton of promotion, which can sometimes lead critics to decide that it's not of the best quality as some kind of anti-play, but make no mistake: The Conjuring is a great film that shouldn't be missed – one of the Best Horror Movies of 2013.
#6 Sightseers (review)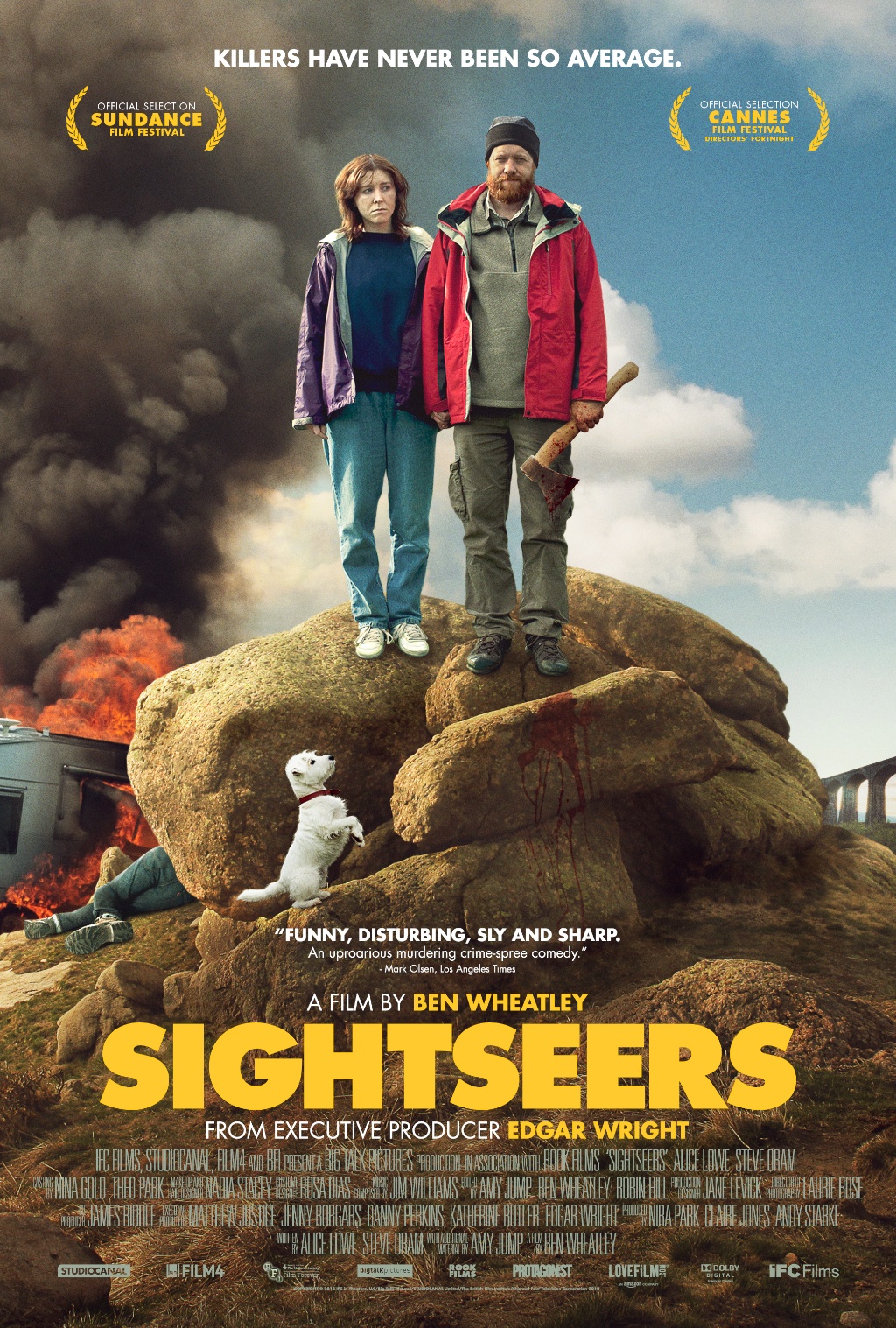 The first horror comedy to make the list of The Best Horror Movies of 2013… and the Biggest disappointments, and ti comes from an up and coming talent Ben Wheatley. This film is funny, in a way that can make the audience wonder if they are actually supposed to laugh, or will be ostracized for doing so. The characters are fantastic, and the way that an accidental murder grows into a series that are decidedly less accidental plays as actually funny, in spite of the fact it shouldn't be. Having Edgar Wright (Shaun of the Dead) as executive producer gives a hint what to expect with this one – a great and hilarious ride through the macabre.
#7 John Dies at the End (review)
Don Coscarelli is known for the Phantasm films, and orchestrated a "comeback" with Bubba ho-Tep in 2002. Then comes John Dies at the End. This one started as a series of short stories by Cracked.com editor Jason Pargin, and became a novel before being committed to film. It is appropriate that the story started on a site called "Cracked" because that's what this film is – series after series of acid-induced weirdness that is crazy, funny, mind-numbing and brilliant simultaneously.  Horror fans are always calling for something original in their horror, and that's what you get with this film. Definitely deserves a spot among the Best Horror Movies of 2013… and the Biggest Disappointments.
#8 All Hallow's Eve (review)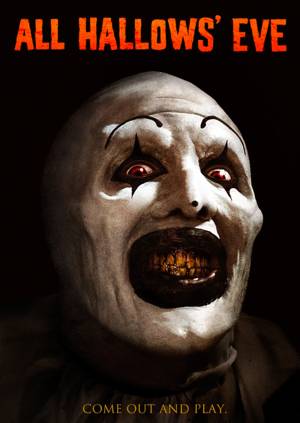 This anthology film contains a wrap-around featuring a white-faced clown, who makes himself known in each of the individual vignettes. All Hallow's Eve has it all – gore, scares, and a good foundation for Halloween holiday viewing. All Hallow's Eve joins several of the classics as well as the more recent Trick 'r Treat as essential Halloween viewing.
#9 Curandero: Dawn of the Demon (review)
It's appropriate to include some horror from Mexico in this year's Best Horror Movies of 2013… and the Biggest Disappointments, as in the sea of horror movie possibilities what's been described as "Mexico's Answer to The Exorcist" includes not only straight ahead demonic horror, but some interesting glimpses into the political and cultural norms of the region and the effect those dynamics have on horror movies. This film is also a bloody gore-fest, that even brings the Mexican drug gangs into the picture. Great film, and an interesting point of view for U.S. based Horror Freaks.
#10 Curse of Chucky (review)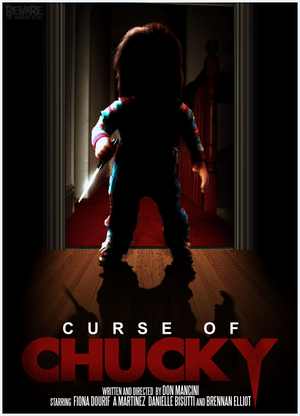 Why is this one here? There are indeed films that have been more highly rated on BHM over the course of 2013, but the opportunity to get acquainted to a darker and more menacing Chucky is definitely one of the highlights of horror in 2013. For those Chucky fans out there, this particular offering has it all – dark chucky, diverted blame, and Jennifer Tillly. What better way to round out the BHM Best Horror Movies of 2013… and the Biggest Disappointments.
The Most Disappointing Horror Movies of 2013
#1 – Carrie (review)
This movie was not necessarily bad, it just wasn't what it could have been, and what we really hoped it would be. The film suffered from a few fatal elements, not the least of which being lead actress Chloë Grace Moretz and her obvious lack of understanding of what it feels like to be ostracized and made fun of. Mortez is a lovely girl who has been a success since her wee childhood, so what would she have to draw from as Carrie White? Nothing. Add to that the fact that the telekinesis of Carrie quickly bypassed being something that comes out in a rage, and instead being a tool to be used much as Harry Potter would with his magic wand. It was just all wrong.
#2 – The Last Exorcism Part II (review)
The Last Exorcism Part 1 came with mixed reviews, but the negative of which were primarily based on the hokey ending that film succumbed to. Overall the concept was strong, and the film definitely had promise. With a second film in the series with The Last Exorcism Part II there was a chance to redeem the franchise and turn it into something that could last a while, but alas… it did not come to pass. Actress Ashley Bell did a fine job, but could not save the fact that what started as an opportunity to turbo-fire a new franchise instead ran it forever into the ground.
#3 – Smiley (review)
Some great promotion and cool pictures of a bloody smiley face etched into human skin led many horror freaks to believe that Smiley held the promise of being a new franchise on the horizon. Unfortunately instead of lighting a fire under the slasher subgenre and bringing a resurgence, this film leans of too many clichés and fails to bring anything lasting to the world of horror. Suck promise… such high hopes… and yet, they were dashed with this stinker of a film.
#4 – Night of the Naked Dead (review)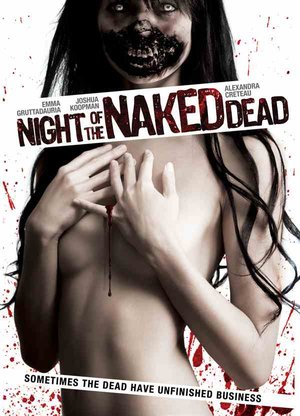 What a promising title, huh? Nobody would ever expect a film called "Night of the Naked Dead" to be good, but there are a few things one would expect: Nakedness, and zombies. Unfortunately this film doesn't seem to have much of either. There are no naked zombies, and no real zombie action. Here at BHM we have a hard time figuring out why they called this film "Night of the Naked Dead" anyway, as it seems to have nothing to do with either. So disappointing.
#5 All Superheroes Must Die (review)
Talk about intriguing, on BHM the review for this film has been read over 100,000 times. People come across that title and are intrigued, and with good reason – this sounds like something that could really be great, right? Wrong. This is a micro-budget Indie, and it's not our normal custom to overtly criticize those who are doing their best to get their vision out on film, but damn it… if you're going to come up with a title that makes everyone look, then you really should put at least a little bit of effort into giving people something to look at. This, just like #4 above, really pisses me off.



Also on the Web

---
Note: Comments May Take up to 60 Minutes to Display